Available kittens
D.O.B : 04 8th 2020
Our beautiful girl, 'Heavenly Beauty Valley Tuberose' gave birth to her first litter of kittens on April 8th 2020. We bred her with a very handsome male cat from Bluebelldolls cattery in Moscow and have produced absolutely gorgeous kittens. Heavenly is a Junior Champion from Russia with ancestors originating from Canada, Poland and many more countries and the father is currently holding the title of Grand International Champion.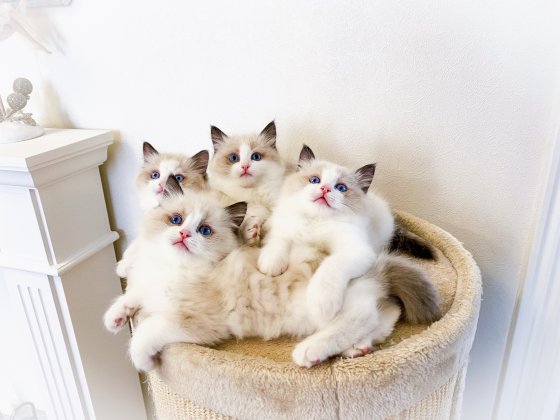 Parents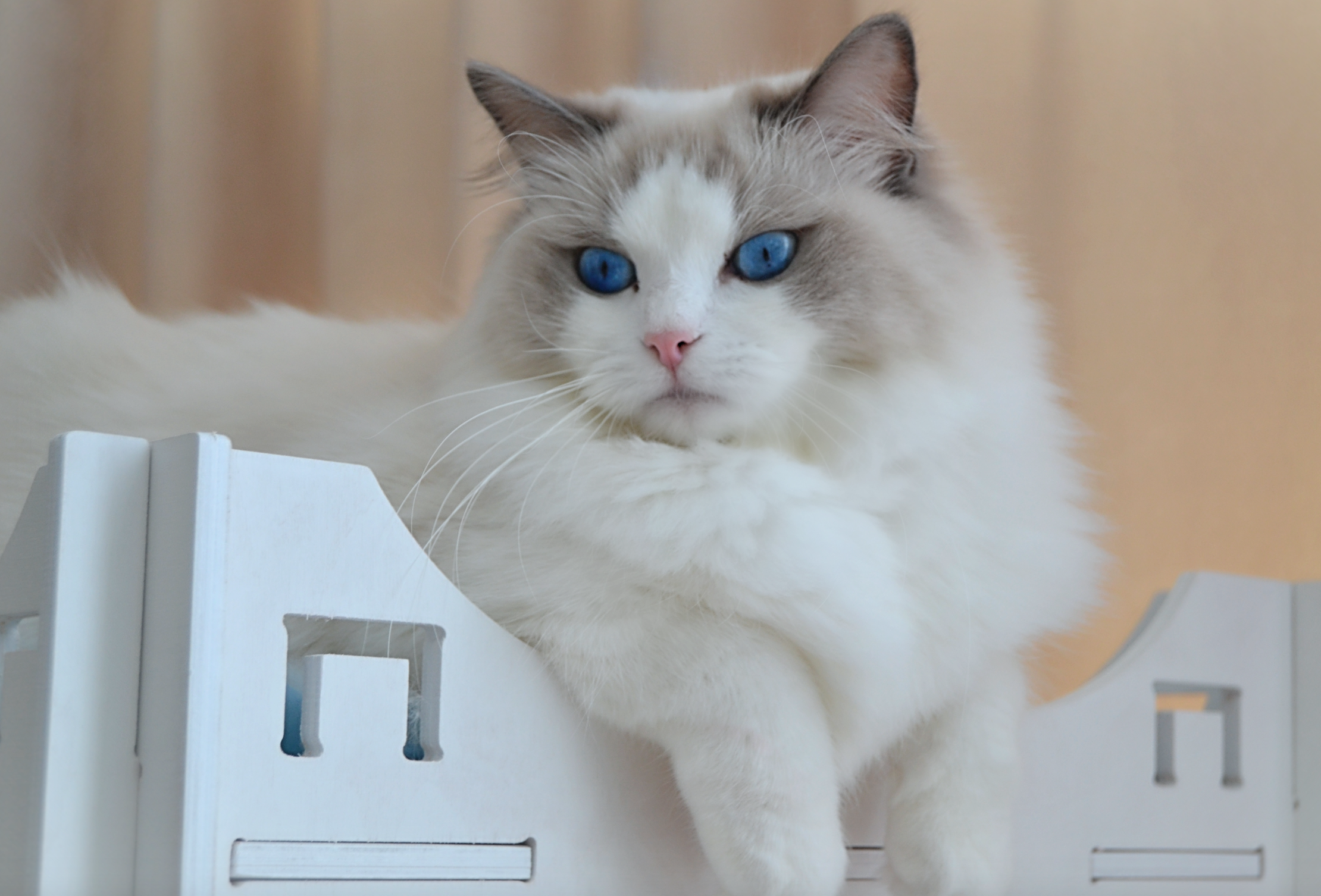 Heavenly Beauty Valley Tuberose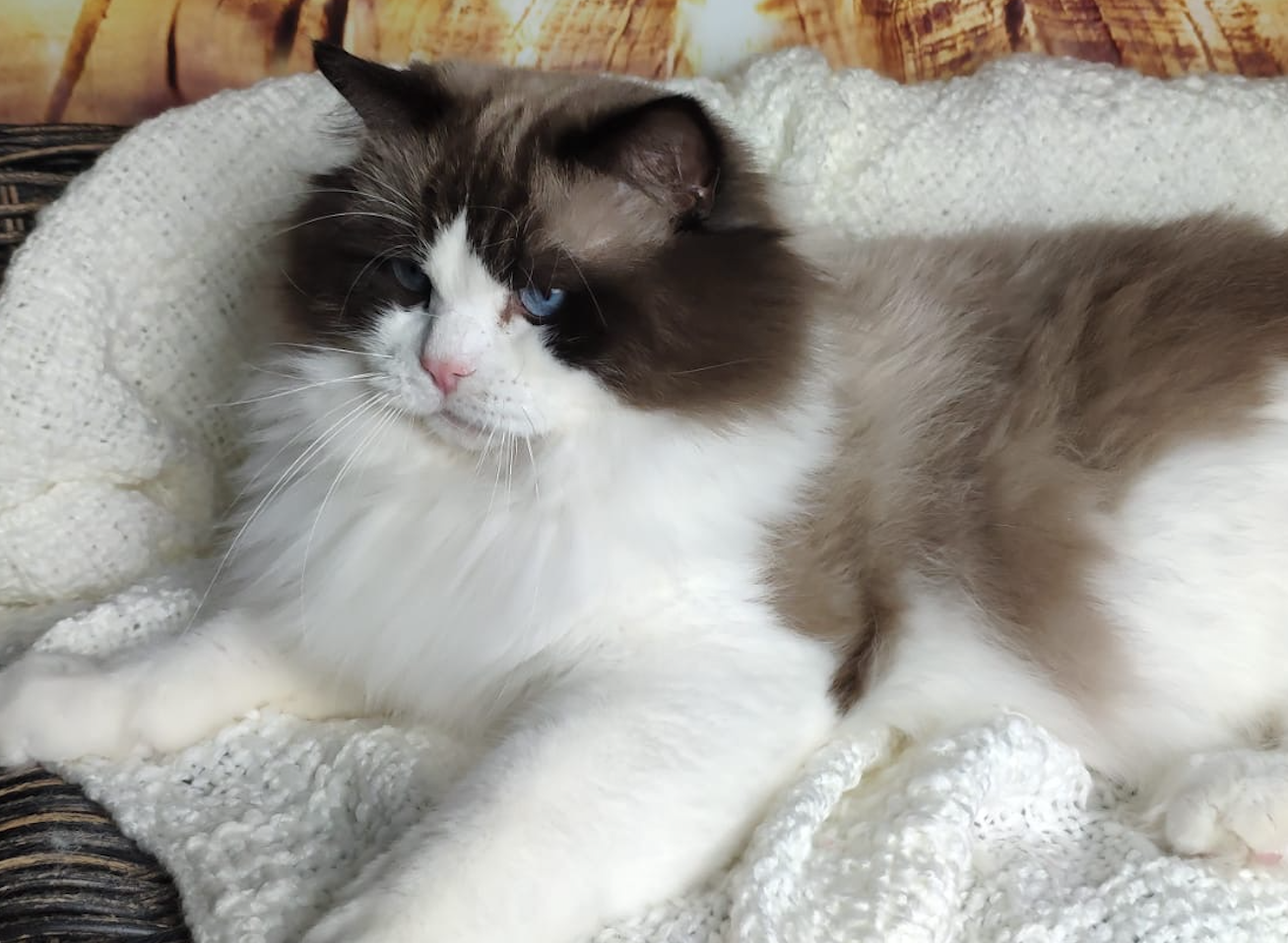 Antonio Sweetdolls * RU
Dandelion Meadow Apollo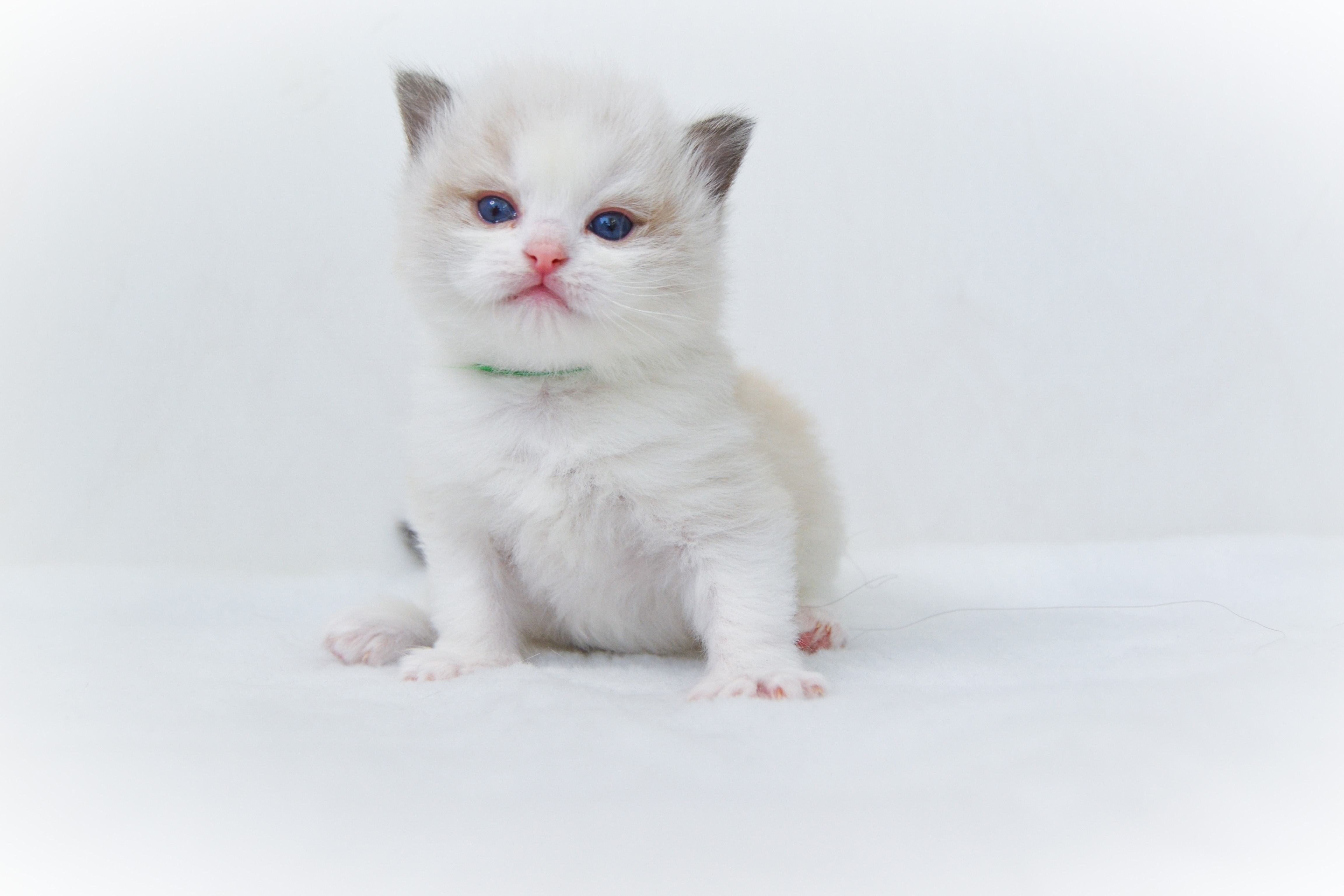 Gender: Male
Colour:Seal bicolor
Class:Pet (sold)
Description:
Apollo reflects the breed greatly due to his calm personality and well-behaved temperament. He is very playful and loves people so much. Apollo is a large blue bicolor which has creamy-white wings with lovely markings, similar to the ragdoll and it was also the name of the third United States human spaceflight program which landed the first men onto the moon! It really reflects the adventurous side of this kitten.
Dandelion Meadow Angelite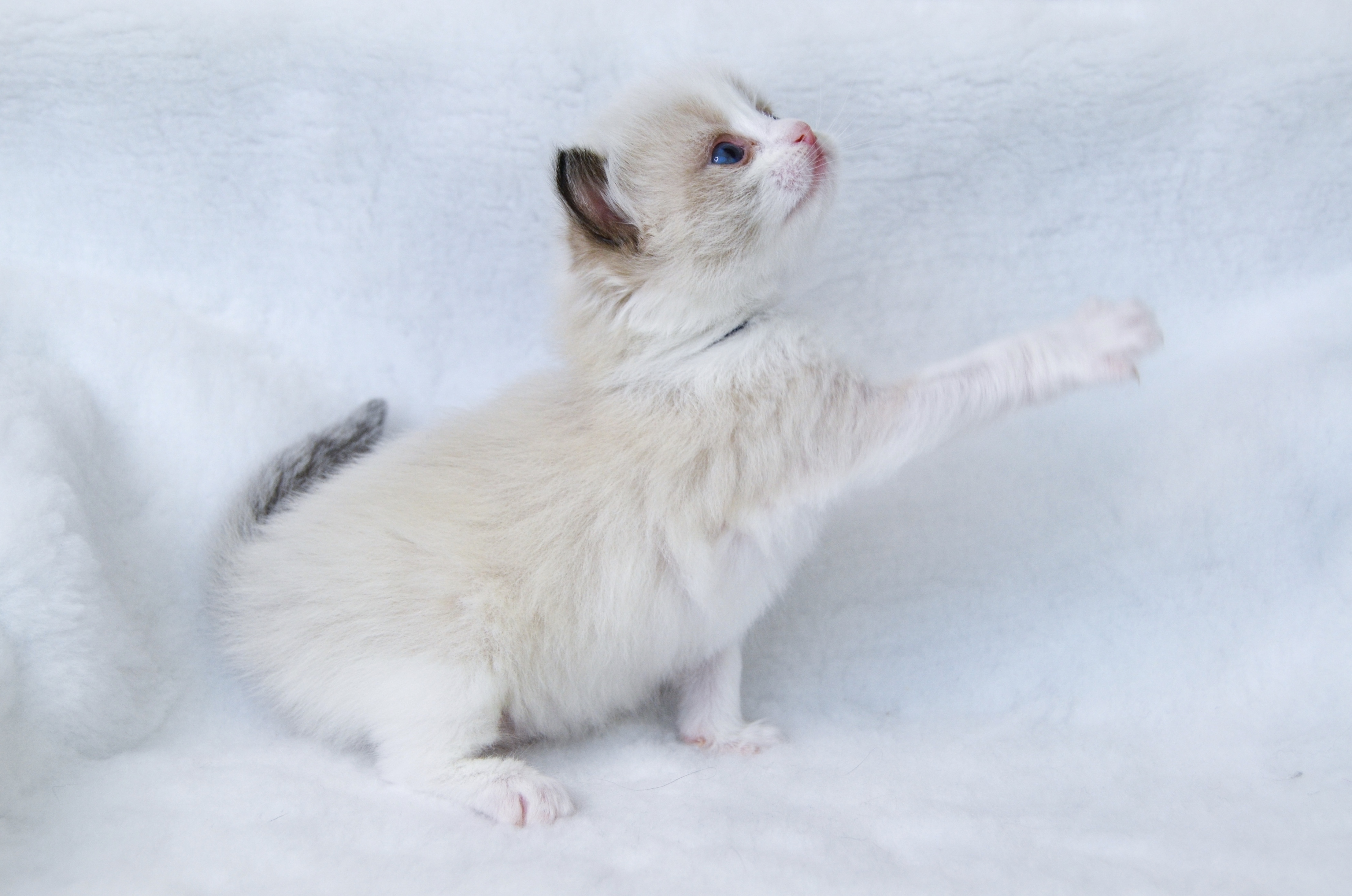 Gender: Female
Colour:Seal bicolor
Class:Breed (In new home in Moscow)
Description:
Our littlest kitten, Angelite. She is the sweetest and will immediately climb up you to sleep in your hands and is definitely got the Ragdoll personality. She is quite shy at first but loves to just sit and stare at her siblings playing. Nevertheless, she has a very soft and elegant look like her mother. She may be a lot smaller than her siblings but she has a huge personality. She was named after the beautiful blue rock which resembles her eyes.
Dandelion Meadow Almond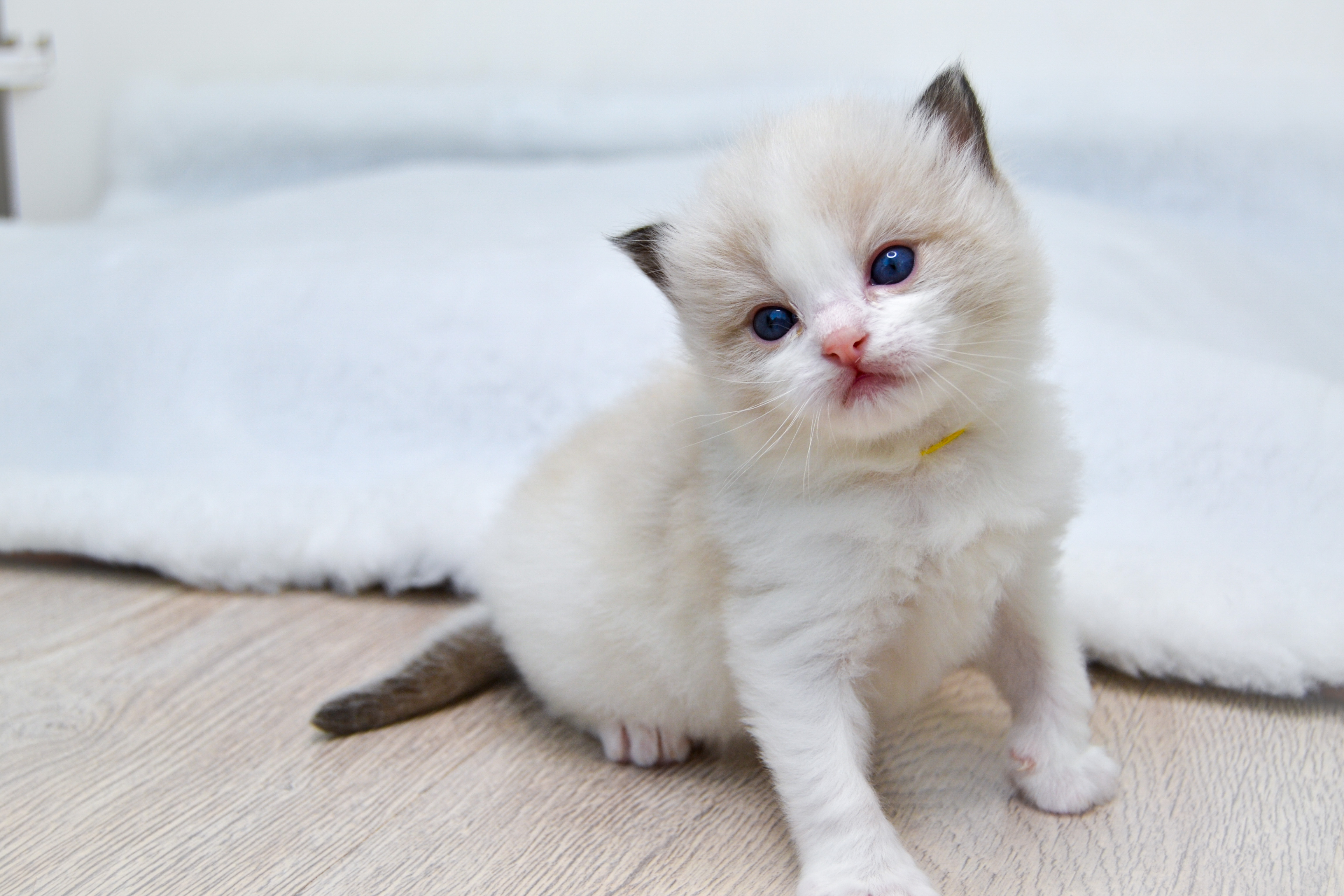 Gender: Male
Colour:Seal bicolor
Class:Pet (Sold)
Description:
Our lovely Almond whose face is a copy of Heavenly, his mother.He is the most playful and jumpy little kitten. When he sees people, he immediately runs over to them and wants to climb up to say 'hi'. Almond's face is absolutely gorgeous! He is very playful and quiet, therefore will make an amazing pet to a fabulous family. He got named by my mother and I feel as if this name suits him perfectly!
Dandelion Meadow Amor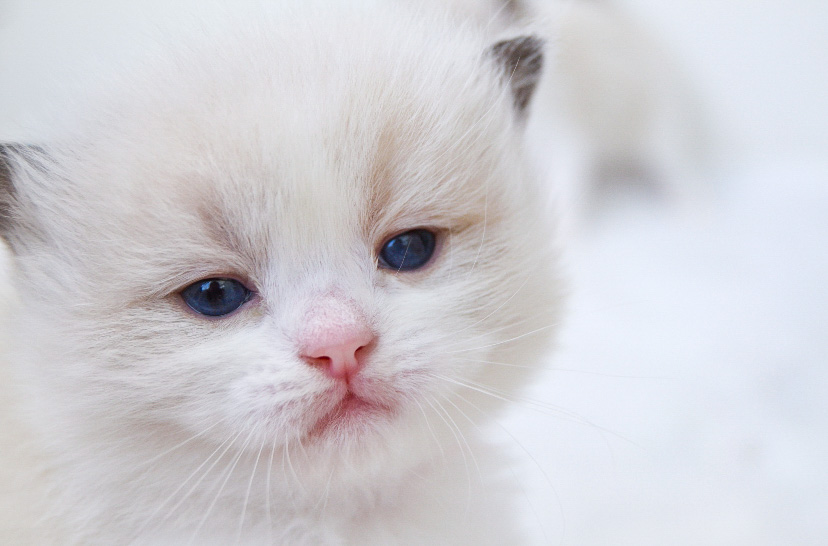 Gender: Male
Colour:Seal bicolor
Class:Show/Breed (stays with us)
Description:
Amor is a beautiful, well-built male! He is incredibly loving, thus earning himself his name which means 'love' in some languages! We have decided to keep Amor with us for future use in breeding and show as we are in love with his profile, strong blue eyes and plush fur.