Fees
The Ragdoll is a purebred cat, equipped with many desirable characteristics, which are very rare in other breeds. Since we are based in Kazakhstan, the breed is incredibly rare here and due to high demands, the prices for kittens are quite high. Nevertheless, the cattery believes that the fee placed upon a kitten is to ensure they will go to an adequate home which can afford the very best for the kitten We can ensure that our cats are of high backgrounds, having lineage from all around the ... world. We regularly take our cats to shows to ensure they are up to date with the standards and are of excellent quality, as well as regular health checkups so we can make sure that they are all healthy.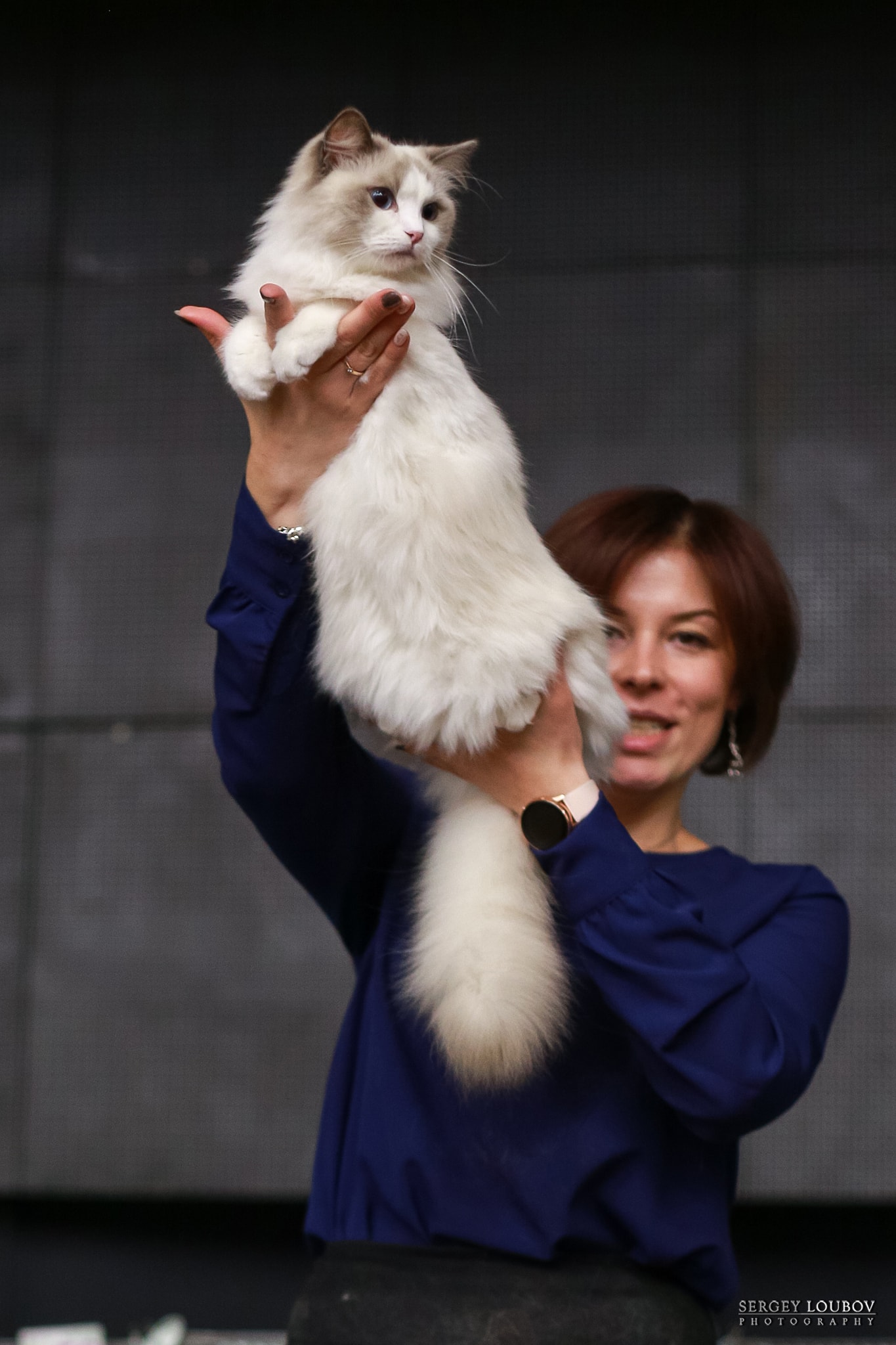 Deposit amount: The deposit paid is put forth towards the full adoption fee of the kitten.
Pet / Show-Alter Deposit: 300.00
Breeder / Show-Breeder Deposit: 500.00
Under NO circumstances shall the kitten purchased be declawed. Declawing is considered an amputation and is often the cause of litter box problems ("inappropriate elimination"). This can lead to abuse or abandonment of the cat/kitten, a risk that the seller is not willing to take.
If the buyer decides that he or she no longer wants the cat, regardless of how many years have passed since the purchase of the cat/kitten, the seller will be given the first option of rescuing/ rehoming the cat.
Under NO circumstances shall the kitten/cat purchased be permitted to live outdoors. Ragdolls are strictly indoor cats ONLY.
The purchaser agrees that under NO circumstances will the kitten/cat purchased EVER be sold or given to a pet shop, animal shelter, research laboratory, or similar facility. Should the purchaser, for any reason, including death, not be able to keep the above kitten, the breeder will be given the first option of rescuing/ rehoming the cat.
Under NO circumstances shall the kitten/cat purchased be tattooed, pierced, undergo any unnecessary "fashionable" body modification or be used for entertainment purposes.
Starting at $1,000+
Kittens sold under this category are those that we are not looking into breeding due to small faults such as mispositioning of certain features, less than perfectly marked or may have some disqualifying feature that will prevent them from being shown. In our cattery, all of our kittens that are sold under the 'pet' category will be spayed or neutered with no exceptions as we do not want to introduce any faults into the line. Mitteds start at $1,000 and bi-colors start at $1,200.
Starting at $1,500
Kittens available for adoption in the show-alter category are for owners looking for a cat to show but not to be used in breeding. These kittens will be spayed or neutered, hence the name of the category.
Varying price
Those sold under this category are kittens with desirable features and a good shape, however are not perfectly marked for showing. Therefore, we only allow them to be sold to reliable breeders.
Varying price
Kittens placed here are of the highest quality with amazing characteristics that we want to use for breeding in the future. We believe these kittens are adequate for high placement in shows and of great health too. Kittens here are priced in varying amounts, depending on our thoughts of their value to the Ragdoll lineage. They are sold to reliable breeders only.
Those based in Nur-Sultan, Kazakhstan can pick up their kitten themselves, free of charge. However, if you can not make it, we can bring the kitten to you.
For people in other cities in the country, we have couriers who will bring the kitten to you, however you will have to pay an additional fee.
We do ship worldwide and fees vary, depending on the distance, difficulty and documents required for bringing the kitten to your location. We make sure our kittens have the safest travel to your country.