Our cattery's first litter!
On April 8th 2020 our gorgeous girl, Heavenly Beauty gave birth to five amazing kittens. Unfortunately one passed away shortly after birth. Nevertheless, we have four healthy kittens who turned one month old today (6th May 2020). They have all grown to have individual personalities which radiates around the house and puts a giant smile on everyone's faces.
To begin with, our absolutely beautiful male: Amor. He is definitely the most photogenic and has a perfect temperament for show! He is the largest among the kittens and the quick learner. He has a giant doll-like head with the cutest little face which just makes us all go, 'aww' when we see him and is definitely a copy of his father. We all think that Amor will do best in a great cattery somewhere in the world.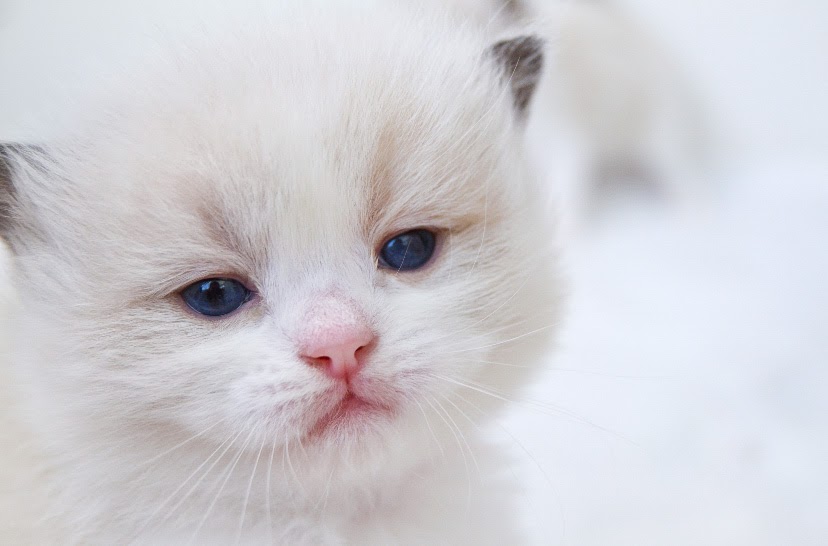 picture of Amor (1 month)
Next up, our lovely Almond whose face is just like Heavenly's. However, he behaves the opposite of his mother as he is the most playful and jumpy little kitten. When he sees people, he immediately runs over to them and wants to climb up to say 'hi'. Almond's face is absolutely gorgeous but he has one big donut-like splodge on his back which prevents him from being a show cat. He is very playful and quiet, therefore will make an amazing pet to a fabulous family.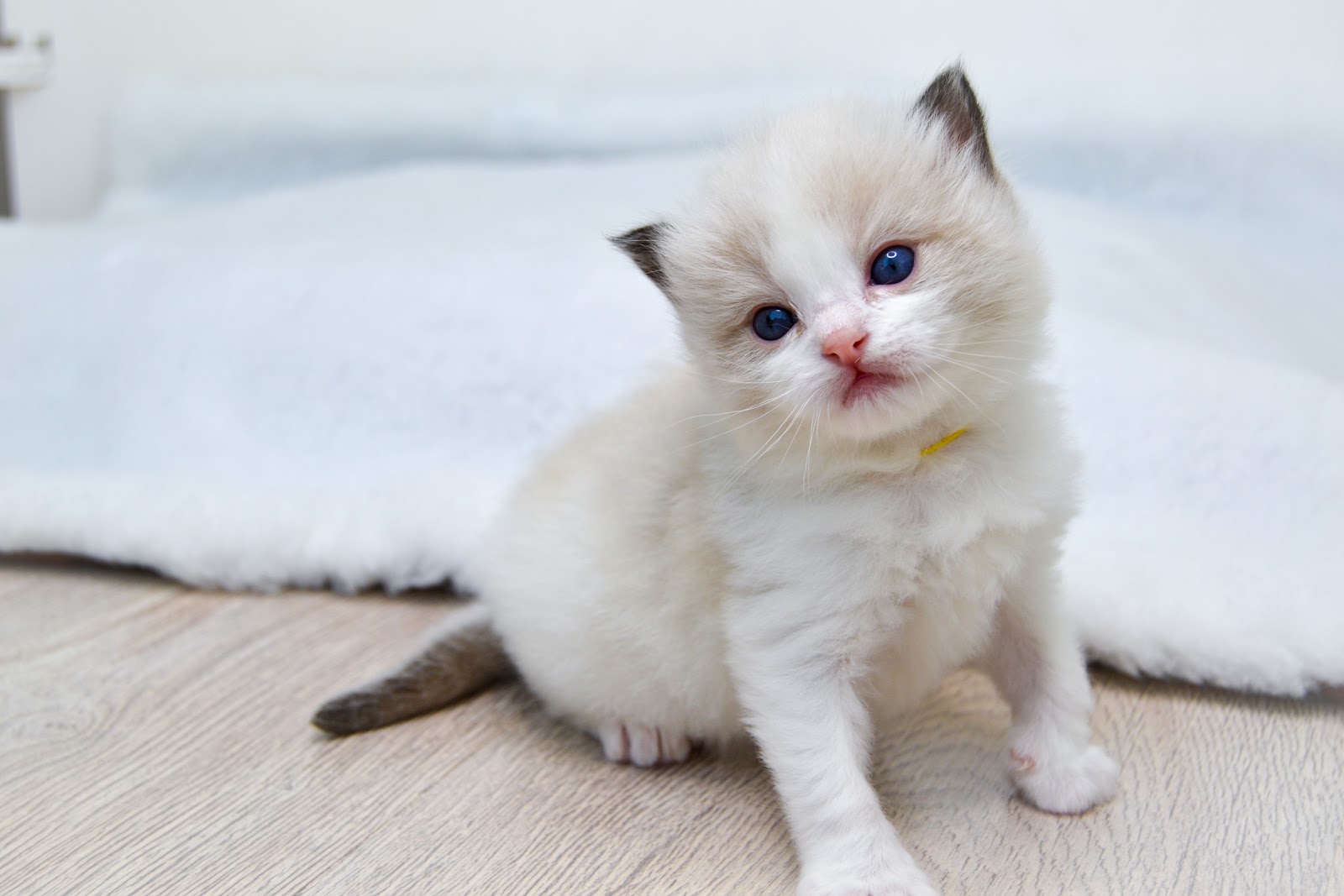 Picture of Almond (1 month)
Proceeding onwards, the tiny little girl: Angelite. She is the sweetest and will immediately climb up you to sleep in your hands and is definitely got the Ragdoll personality. She is quite shy at first but loves to just sit and stare at her siblings playing and is very close to Apollo. Nevertheless, she looks a lot like Almond and Heavenly with a very soft and elegant look. She may be a lot smaller than her siblings but she has a huge personality.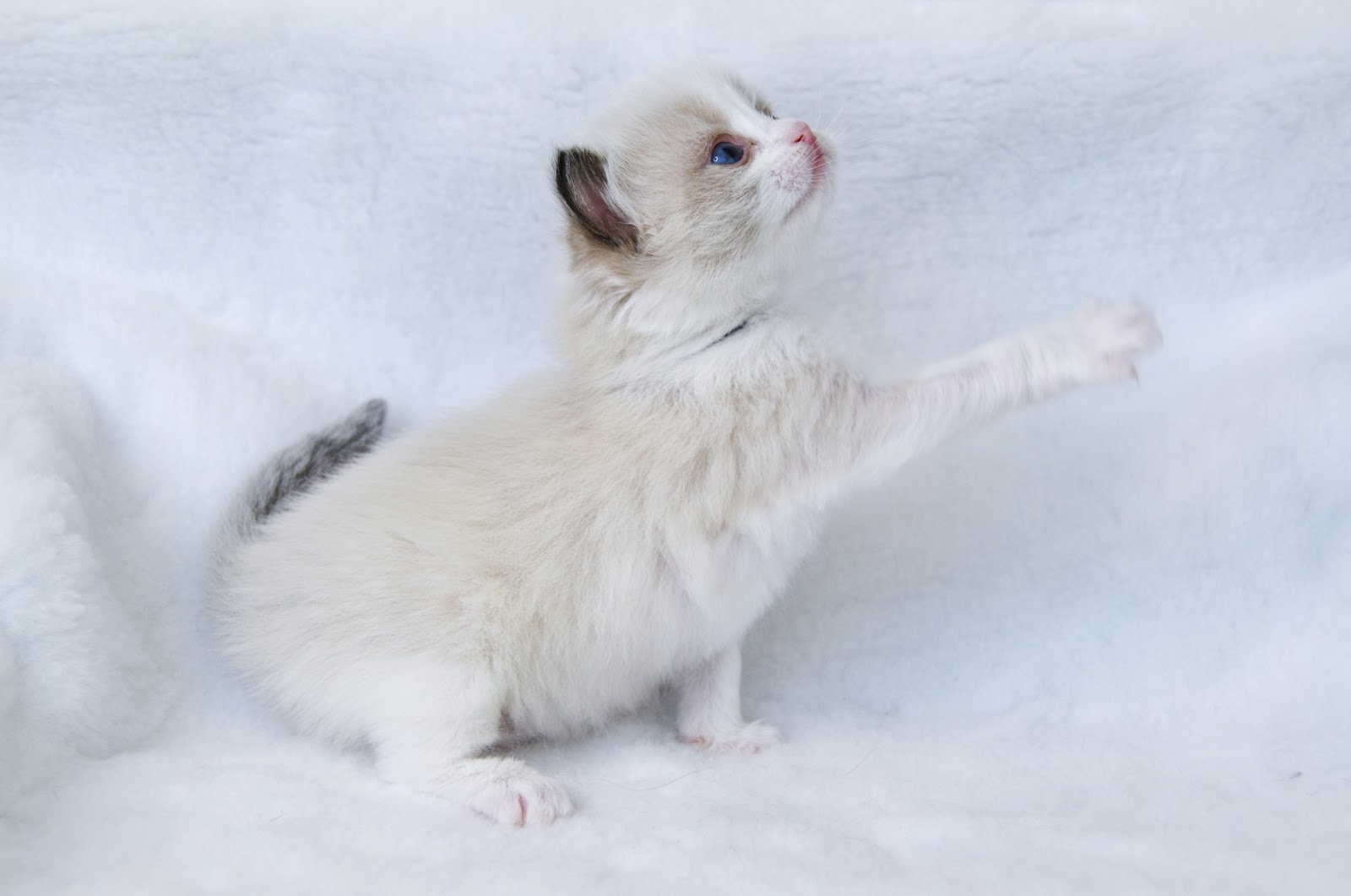 Picture of Angelite (1 month)
Next up, we have Apollo the simplest out of the four. He reflects the breed greatly due to his calm personality and well-behaved temperament. He is very similar to Amor and their father. In addition to that, he is always very curious and will walk straight up to you to investigate.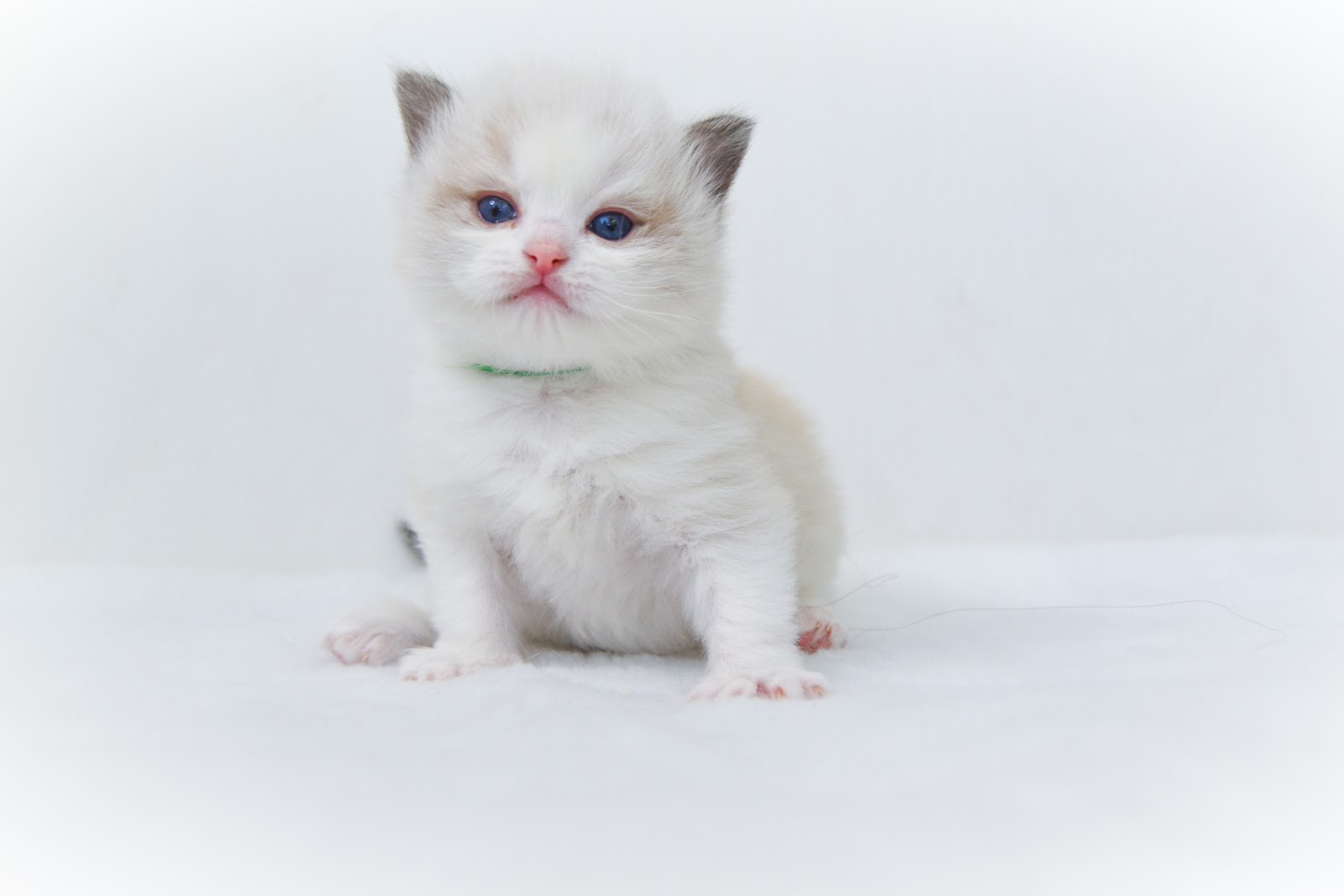 Picture of Apollo (1 month)
My sister created a youtube video on the birth and journey leading up to the birth of our first litter: